Marie Skłodowska-Curie Actions (MSCA) target the development of excellent researchers through international and cross-sector mobility. MSCA Doctoral Networks (MSCA-DN) in Horizon Europe, previously called MSCA ITN, for Innovative Training Networks, in Horizon 2020) support joint doctoral programmes, implemented by European partnerships of universities, research institutions, industry (incl. SMEs) and other non-academic organisations. They are intended to provide doctoral students with excellent research skills, coupled with experience outside of academia to develop their innovation skills and boost their employability.
The workshop 'MSCA Networks - Training the next generation through collaborative programmes' took place on 29 September 2021, hosted by the University of Liverpool's QUASAR Group. The online event attracted staff at academic and non-academic organisations from across Europe, who are planning to participate in one of the next MSCA Doctoral Networks call.
The University of Liverpool's QUASAR Group, based at the Cockcroft Institute, has an exceptional track record in the coordination of MSCA networks through leadership of five pan-European networks across physics, engineering and life sciences. In combination, the Group has overseen the training of almost 100 Fellows and coordinated the research and training across more than 100 partner organisations. This places them in an ideal position to share best practice and give a detailed insight into the opportunities (and challenges) that MSCA Doctoral Networks offer.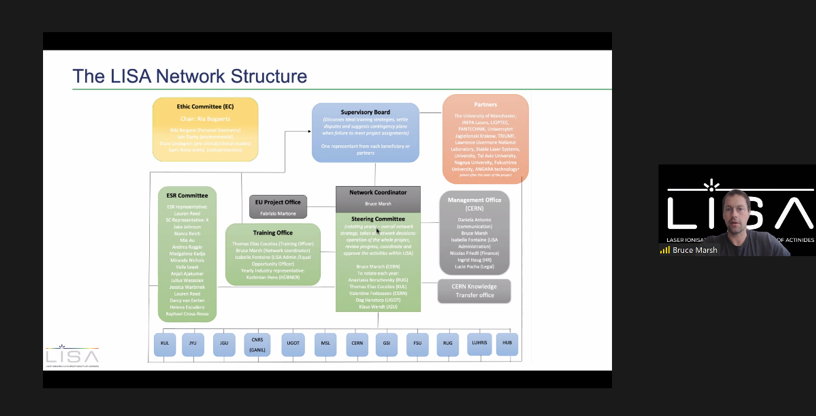 The workshop programme was started by Jonathan Brookes from UK Research and Innovation Office (UKRI). He gave a detailed 'Overview of Doctoral Networks under the Marie Skłodowska-Curie Actions in Horizon Europe' and highlighted the changes compared to previous years. Ingrid Haug, Bruce Marsh and Rubén Garcia Alía from CERN then gave talks on 'Collaborative R&D in a pan-European network – boosting science and innovation', providing testimonials, missions and statistics from MSCA projects at CERN. They highlighted the excellent science that these networks have enabled and the importance of international and cross-sector collaboration.
Several experts from the QUASAR Group then provided detailed information about the award criteria, the application and evaluation process, as well as the benefits to doctoral training from a cohort approach. Selected case studies and examples of best practice in ITN management and coordination rounded up a workshop that featured many interesting discussions.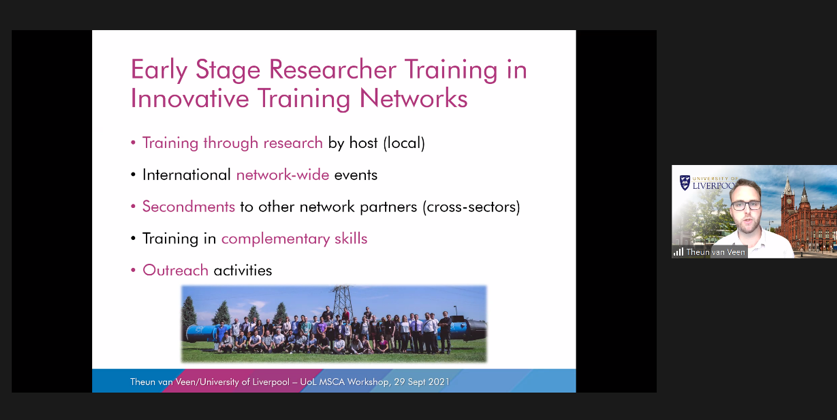 Carsten P Welsch, QUASAR Group leader, organised the event and said: "MSCA networks are ideal to enable cutting edge collaborative research. They are based on close collaboration between universities, research centres and industry. Over the years, we have clearly seen that the innovative and extensive training, research and development opportunities that our MSCA Fellows received could simply not be offered by a single institution."
The latest call for MSCA Doctoral Networks closed on 16 November 2021. This year, it received 1,077 proposals from 56 different countries.
More information about the MSCA programme and future calls can be found here: https://ec.europa.eu/research/mariecurieactions/
---
During the 7 years of Horizon 2020, CERN participated in 13 ITN-funded projects, including 5 coordinated by CERN.
Find out more about MSCA @ CERN here: https://cerneu.web.cern.ch/marie-sklodowska-curie